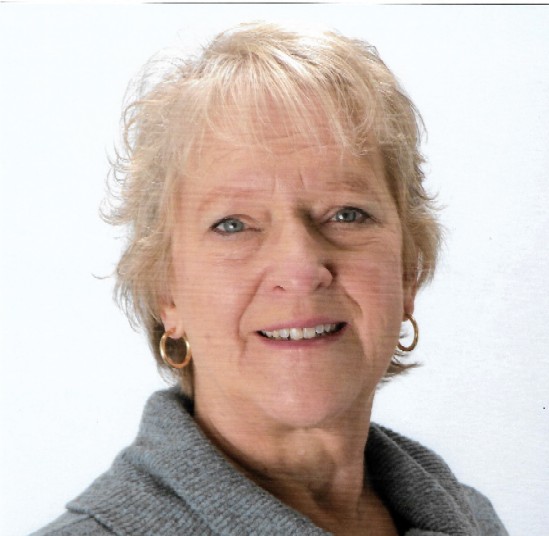 Pair Fare
News from Northwestern Illinois Unit 239
Editor: Linda Jacobson, Bartlett IL jacobsonericL@aol.com
---
Welcome to Unit 239's newest members: Dee Burstrom (Freeport,) Barbara Clemmons (Freeport,) Paul Paquette (Carpentersville,) Michael Chakoian (Crystal Lake,) and Barbara Clucas (Rockford.)
Congratulations to the many members who have achieved new ACBL levels:
Junior Master: David Fritts (Dixon)
Club Master: Joseph Faulkner (Aurora)
Sectional Master: Diane Neumann (Loves Park)
Regional Master: Geraldine Regez (Freeport)
NABC Master: Robert Boyd (Rockford) and Cindy Thompson (Cherry Valley)
Life Master: David Germaine (Huntley,) Pat Seyer (Crystal Lake)
Bronze Life Master: David Germaine (Huntley) and Peter Venning (Elgin)
Silver Life Master: Kathy Preziosi (Prospect Heights)
Gold Life Master: Laurie Hamachek (Huntley)
---
Pat Seyer celebrates becoming a Life Master
I played social bridge for years, and learned about duplicate bridge in the early 80's. However, although I enjoyed playing with my partner, the overall atmosphere of duplicate games wasn't very friendly back then. There was intimidation, berating of partners, and other unpleasantries that I found upsetting. So one day, I simply walked away and didn't come back for over 20 years.
At that point, I heard about the Zero Tolerance policy that had been instituted in club games and tournaments, and I slowly came back to duplicate. At the end of 2008, I had all of 0.70 points! We were spending more time in Arizona during the winter, and there was a friendly game nearby that I went to, but not regularly. However, by the end of 2010, I was up to 11.37 points!
Then a miraculous thing happened at the 2011 Crystal Lake Regional tournament. Two friends from Arizona asked me to find someone in Illinois to be my partner and we'd participate in the Swiss Teams event. A longtime friend, with whom I had played lots of social bridge over the years, had started playing some duplicate, too, and agreed, even though neither of us knew exactly what Swiss Teams was all about!
Although my partner & I had fewer than 20 points each, had never played in a regional tournament before, and didn't know anything about colored points or rank requirements, our team did very well, and we got 10.97 GOLD points. In 2012, the same team played in the Swiss again, and we got 7.60 Gold points. We also had a wonderful time, and enjoyed the atmosphere, and I was hooked on duplicate bridge! (I might add that we were simply trying to help one of the Arizona friends get enough gold points for Life Master, and in those two tournaments, that mission was accomplished!)
Some daytime games started up, both in Arizona and in Illinois, and I started to play more often. I took some lessons, and the points just seemed to slowly accumulate. I played in sectionals, STaC games, and regionals, and all of the colored point requirements were completed by spring of 2016. Then at the 2017 Crystal Lake Regional, playing with the same partner I played with in 2010, again in a Swiss Team event, I finally got the last points required for Life Master.
Along the way, I found the partner that I played with back in the '80's, and we've been playing often together, which has been very enjoyable. Now we're working on getting her to Life Master Status, too. And my partner with whom I earned those gold points remains my other regular partner in Illinois. Bridge is fun again!
Obviously, the thing that brought me back was the Zero Tolerance policy. I applaud the ACBL for instituting this policy, and the directors at all levels for enforcing it and encouraging people to be pleasant & friendly. I think it has made a challenging, enriching, mind-stimulating game much more enjoyable. I now look forward to keeping my brain as active as possible by playing duplicate, meeting new people, and enjoying seeing the bridge friends I've made, for the rest of my life!
Dave Germaine is a Bronze Life Master
Like so many others, I learned to play in high school and college but let it lapse as the demands of earning a living and raising a family took over. I picked it up again 40 years later when my wife volunteered my services to teach bridge to a new Sun City community we had just moved into. I could hardly remember how to play, much less teach; but I was lucky because someone directed me to an ACBL TAP Class being held at a tournament at the Grand Geneva.
From that point on, I poured myself into teaching and playing. I was lucky to have some wonderful partners and highly motivated students. "By your students, you'll be taught." That's true in the sense that you must quickly ground yourself in all aspects of the game to give confidence to those in your classes
About the same time I started teaching, I started collecting master points. I played mostly locally and didn't travel to regionals or nationals. Therefore, I amassed over 700 points before I finally got my colors to make Life Master. I got the certificates for LM and BLM at the same time, right here in my Unit's regional in June.
I've been teaching in the classroom now, for over 18 years and have developed a good following on the internet. I have students around the world and teach bidding and card play in our PJ's. I keep in contact with them all in a weekly newsletter, for which folks sign up on my web site: www.DaveGermaine.com.
Kathy Preziosi is a Silver Life Master
I was giving cooking classes at the Chicago YMCA in the late 70's when it all began.
As an instructor, I could take any other class for free…out of curiosity I chose a bridge class taught by Edward L. Rosen, Founder of the Chicago School of Contract Bridge. That was the beginning of a bridge love affair that has lasted to this day.
I dabbled in the game for a number of years, playing socially with friends and co-workers.
But the passion for bridge really began when I joined ACBL in 2001. It was then that, by accident, I met Fred Blaumueller at a drop-in bridge game at the Senior Center in Mt. Prospect, IL. Fred and I found that we both shared a love for the game plus we played pretty well together.
We began our "bridge marriage" by signing up for bridge lessons with one of the best bridge teachers in the business…Tom Sucher. Tom's motto was…"Play what you know and know what you play"…I have never forgotten this. We continued with Tom for 4 bridge class series and then "graduated" to an advanced class on Saturday mornings. Here we would meet another favorite teacher, Mark Ganzer. The class included Ron & Jo Kohn, Carole Gleason, Dick Murdock, Fred Blaumueller, Bill and Vi Grisham, Jackie Rapp and myself…
Since a number of us were at the same level, this bridge "posse" would travel to various local tournaments together, searching for the ever-elusive Life Master Crown…The first of our group to gain this status was Dick Murdock.
My #1 goal was always to be a Life Master…that I achieved in 2008. Aafter that, my life took a little detour…and volunteering became my focus. I became quite active in American Brittany Rescue (I have had four rescued Brittanys) and started volunteering to do transports and in-home interviews to approve Brittany placement. I also trained our current Brittany, Bitsy, as a Rainbow Therapy Dog, which takes up two days a week. This includes visiting adults in hospitals plus working with children with autism as well as children with developmental and emotional issues.
But I'm never too far away from bridge…I still try to play two times a week, either with Judy Bonardi or Nancy Riley, both wonderful partners.
I must admit that the biggest help getting to Silver Life Master is the fact that almost half my 1000 points are from Bridge Base Online (BB0). Otherwise, I would still be hunting for that title!
My bridge life is full of great memories, most of them sentimental in nature.
Like the time Dick Murdock earned his Life Master and those of us on his team (Fred Blaumueller, Carole Gleason and myself) were there to celebrate with him.
And the first masterpoints Fred and I earned at the Snowflake Tournament in 2001.
Or the time our team (Jo & Ron Kohn, Penny Carduff and myself) decided it would be fun to wear the same colored T-shirts (in bright turquoise) at a Lake Geneva Tournament. This seemed to be a great idea until Ron's bridge hero and mentor, Jim McKinney, sauntered over, looked Ron in the eye and asked…"So what's the name of your bowling team?" This torment continued all day and as we left for home, Ron's only words were…"Never Again!"
Bridge has given me so many treasured friends…how else could I have met and enjoyed such a character as John Kinst? I can still hear this dear friend giving me advice as I play the game today.
When we were beginners, the more experienced players gave us some wonderful advice…
"Always play with those who are better than you. You will learn correctly, play better and advance quicker." So, I repeat this sage advice…"ťPlay Up".
Along our bridge journey, some of us have moved, some have changed partners and some have left us but we will always be connected to that first bridge "posse", galloping to various towns looking for Gold!
Laurie Hamachek reached Gold Life Master
I am very happy to achieve Gold Life Master rank. I probably got the final points at the Rockford Bridge Center in Rockford, IL which is my home club. I play there 3 or 4 times a week.
I played social bridge for many years so when I retired from teaching in 2002 I decided to play duplicate. My goal was to become Life Master. This happened sooner than expected and was quickly followed by Bronze.
My advice to new players is to go to as many tournaments as possible. You meet great people and form partnerships and find teammates. There are so many events for beginning players so don't be afraid to try them. I chose to go to tournaments that were in or near pet friendly hotels. I always say that my westie, McKenzie, attended more tournaments than a lot of players. We had so much fun going all over the country. We saw so many places and tried to take a half day or entire day to explore the areas. It was fun and refreshed us for more bridge. I have had great partners over the years and sincerely thank them.