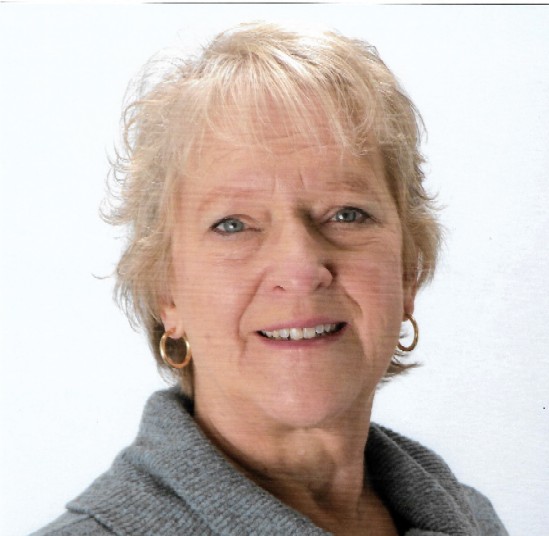 Pair Fare
News from Northwestern Illinois Unit 239
Editor: Linda Jacobsen, Bartlett IL jacobsonericL@aol.com
---
Welcome
Unit 239 welcomes new ACBL members! Since the last report, we have six new ACBL members: Carlos Castellon of Huntley, Mary Boyd of Freeport, Lynn Clemmons of Freeport, Dennis Colter of Aurora, Constance Nagel of Rockford, and Christen Willis of Rochelle.
Congratulations to the Unit 239 members who achieved new ranks!
New Junior Masters are Brian Hamilton of Rockford, Kristan Lauer of Rockford, Cindy Lindgren of Rockford, Henry Dienst of St. Charles, Judy Dienst of St. Charles, Bell Perry of Rockford, and Ken Strappini of Fox River Grove.
Club Masters include Beverly Gilroy of Rockford, Douglas Gilroy of Rockford, Richa Haas of McHenry, Van Stone of Geneva, and Barbara Hermes of Dixon.
Sectional Masters include Kenneth Dornfeld of Huntley, Carol Ferguson or Roscoe, and Sue McMillin of Rockford.
The newest Regional Master is Dr. Victor Nora of St. Charles.
Dr. Ray Parnell of Wonder Lake has become a Life Master.
Mary Persinger (photo at right) of Winfield is now a Silver Life Master.
Here is Ray Parnell's bridge story in his words!
As a North Dakota native, I learned to play cards as soon as I could hold them as we didn't get TV until I was 15. So card games were about the only recreational activity. I was tossed into bridge in college as they needed a 4th and I was a card player. ​I have a Ph.D. in organometallic chemistry from the University of North Dakota with a postdoc at the University of Wisconsin, Madison with lots of additional postgraduate courses of a wide variety.​ ​My four children were born in four different states and they and my 12 grandchildren reside in three other states and Spain.​ A vagabond career in Virginia, Massachusetts, New York, Michigan, Wisconsin and Illinois exposed me to a lot of different bridge players and some really bad bridge.​ ​

I played duplicate and a few tournaments in the early 70's, but life took over with family activities & bridge was sporadic until I retired. I showed up​ at a Detroit sanctioned duplicate game after retiring and said I would never go back again. But fortunately someone who played against me was looking for a partner and asked me to play closer to home in a non-sanctioned duplicate game. I discovered that bridge in 2005 had changed from when I learned Goren bridge. As a researcher during my career, it led to a study of the game that still continues. My mentors are Audrey Grant, Barbara Seagram, Larry Cohen, Bill Treble & other​s who commit their life to writing articles and books that people like me can use to expand their horizons.

Moving to Illinois led me to non-sanctioned duplicate in Crystal Lake. Soon I was writing bidding quizzes, then teaching bridge, then becoming a certified director, then purchasing a bridge club, sanctioning the Crystal Lake game and founding the Geneva Lakes club in Lake Geneva. Being active in the American Bridge Teachers Association has been critical in my maturation in bridge.

Now I am on the board of Unit 239 and just keep getting in deeper and deeper. ​Being questioned for a jury, the judge asked if I had anything else I would like to be doing during the scheduled three-day trial period. When responding that I would like to be playing bridge, teaching bridge and running a bridge club, the judge asked how many days a week. After I responded 7 days a week, he said, "You don't have a hobby, you have an addiction!"​ I guess I do.

(Where did you earn your Life Master's rank?) ​

I played in the Elgin tournament & realized that I had earned enough masterpoints. But then a board was corrected and I lost points​ so it looked like I was short. I went to Lake Geneva the next weekend and did well so I knew I was over the top. Then I looked online and saw that I actually made it in Elgin.

(Suggestions or words of wisdom to other bridge players?)

PLAY! Take 3-4 hands that you didn't do well on and figure out where the wheels went off the track. Some say study every hand you played, but I find that my mind does better to focus on a few things at a time.​
Annual Meeting
Our unit had its annual meeting on April 8th at Jamesons in Huntley, IL. We thank Kay Korte for organizing the invitations, partnerships, and table arrangements each year! Thanks also to Marilyn Croft and the unit board for their work with the business meeting, arrangements, and set-up. Thanks to Will Engel for directing the free bridge game for forty tables of well-fed players! At the end of the business meeting, awards were presented. Mini-McKenney and Ace of Clubs winners were recognized.
BJ Jungman (left) was named The Goodwill Member of the Year. BJ is appreciated for her great sense of humor and her positive and helpful attitude. You will see BJ in the hospitality room at the Regional in June! She runs the hospitality room getting there early each day to set up and greet players and staying to clean up and reorganize at the end of each day. She has been a great supporter of the unit, and we all thank her and congratulate her as Goodwill Member of the Year.

---
Thanks to Karen Flood for her work writing these reports for our unit! Because she is planning to move, she is helping me learn the job. If you know stories that should be shared, I would appreciate hearing from you! If I make a mistake, I would like the chance to correct it. Thanks!
---
♠ THE GREAT SIZZLIN' SUMMER ILLINOIS REGIONAL ♠
JUNE 19-25, 2017
Holiday Inn – Crystal Lake
Route 31 and Three Oaks Road
Chair: Marilyn Croft, 630-584-5837 jmcroft@sbcglobal.net
Partnerships: Ron and Jo Kohn, 847-985-1956 johenricks@sbcglobal.net
Tournament Flyer: http://web2.acbl.org/Tournaments/Ads/2017/06/1706002.pdf
---