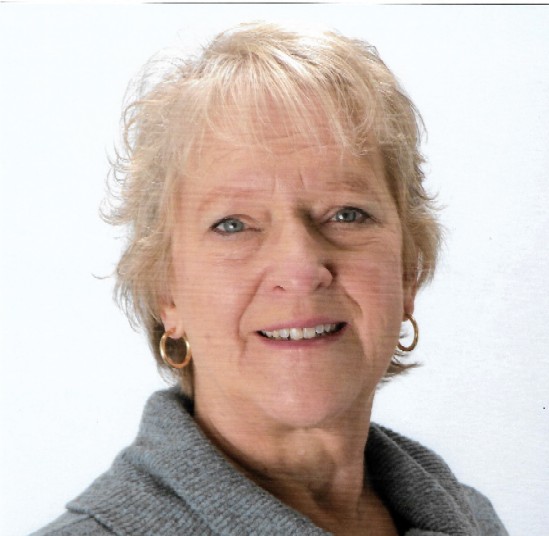 Pair Fare
News from Northwestern Illinois Unit 239
Editor: Linda Jacobson, Bartlett IL jacobsonericL@aol.com
---
Crystal Lake Regional
Unit 239 hosted its annual regional tournament June 19th to 25th. Many unit members stepped up to help make it a great event. The Sunday stratified Swiss was a memorial to our friend John Kinst. During one round where six of the seven boards at our table were played in notrump contracts, we thought John might be amused. Three Notrump was his favorite contract!
Thanks to everyone who came to the tournament and made it a success.
Unit 239 welcomes many new members: Anne Fraumann of Deerfield, Alan Cooper of Rochelle, Kathy Cooper of Rochelle, Theodore Ingrassia of Rockford, Kenneth Lieske of Elgin, Doug Shuman of St. Charles, Jill Theis of McHenry, and Tim Toomey of Algonquin.
---
Congratulations to the many members who have achieved new ACBL levels:
Junior Master: Carolyn Bailey (Rockford), Catherine Harned (DeKalb), Dr, Daine Hinderliter (Rochelle), Bob Thompson (East Dubuque), Mary Boyd (Freeport), George Bull, Jr. (Crystal Lake), Nancy Canty (Woodstock), Carlos Castellon (Huntley), Lynn Clemmons (Freeport), and Larry Lewis (Rockford).
Club Master: Arlyn VanDyke (Rochelle).
Sectional Master: Van Stone (Geneva), Pat Antoni (Spring Grove) and Loretta Pearson (Oakwood Hills).
Regional Master: Cynthia Musser (Winnebago).
NABC Master : Connie Canter (Rockford).
Advanced NABC Master: Jim Gentz (Huntley) and Richard Pleniewicz (Byron).
Life Master –Odis Thomas (Winnebago) and Robert Judd (Algonquin).
Silver Life Master: Patricia Benedict (Rockford).
Ruby Life Master: Trevor Joike (Rockford).
Gold Life Master: Joan Jackson (Glen Ellyn).
Emerald Life Master: Harold Emme (Brentwood CA).
Robert Judd became a Life Master at the Champaign Regional!
He started playing bridge in 1952, learning from his mother and the teachings of Culbertson. Dr. Alan Belknap was another appreciated mentor.
Robert studied geology and meteorology. He has two sons and has adjusted to many moves: Rochester NY; New York City; Newburgh NY; Antarctica; Seattle WA; and Algonquin. He even played bridge at the South Pole. It was there that one player reneged, and the partners quit playing for the rest of the year.
Robert suggests enjoying the wins and the losses. Mr. Judd will enjoy many more years of competitive bridge.
Joan Jackson is a Gold Life Master!
Her sense of humor showed in her responses to my questions.
"To show how long it took me to attain Gold Life Master ranking, my first instructions were the writings of Ely Culbertson (it took 2 ½ quick tricks to open), predating even Charles Goren. Bridge was part of my college years. However, my serious duplicate bridge didn't start until about 1970 with my husband as my usual partner. After the enjoyment of club and tournament competition, I finally became a Gold Life Master in July 2017.
"As you can see, I was a plodder with many modest successes but no blockbuster triumphs. Living a long life is a help. The biggest obstacles along the way were opponents who just wouldn't cooperate with my plans.
"Biggest help was my husband who dragged me through the tough times and the good times in spite of some snarling from time to time. In one of our very early sectional tournaments, we were scored as runner-up in the open pairs. This was long before computer scoring, when the tournament director added scores on sheets posted on a wall. We were thrilled and drove home in the clouds. My husband's job required much travelling, and on Monday I phoned him. Our conversation went something like this:
Me (in a sad voice): "I heard from the tournament chairman, who told me there had been a scoring error and we were not second."
Husband John (in an even sadder voice): "How far did we fall?"
Me: "We moved up. We were first."
Great joy followed. Isn't bridge great?
"To a beginning player, be ready to take many bumps. Learn from them. You probably have a favorite partner, but do some branching out to broaden your outlook. Use after game re-hashes to learn, not to criticize. You could lose a partner or even a friend.
"Above all, it is a game, not a war. Have fun. We are all highly competitive or we wouldn't be playing this great game. That doesn't mean we can't be pleasant and courteous to both friend and foe."
Harold Emme has reached the Emerald Life Master status, 7500 points!
He played a lot of card games growing up with his family. It was not until he and his wife Carol were attending Southern Illinois University that they were introduced to bridge by friends and taught themselves to play with Autobridge. H
arold took a job teaching at Carbondale High School, and they joined the Carbondale duplicate bridge clubs where they played twice a week while their children were small. Harold and Carol eventually took over those clubs and ran them for thirty years until retiring and moving to the Naperville area. Harold taught lessons to the members of the club.
He shares his wife's advice to study and add a new convention to your card; after you have played it and made a few mistakes, it sinks in. Harold and his wife continue to play twice a week in local games either in the Aurora area or in California, their second home. They attended a lot of tournaments, and gradually the points kept building up.
Harold feels as long as you keep playing and working on mistakes with your partner, your game will improve! As Harold and Carol have grown older and less able to play away from home, they play OKbridge online. Harold says there is nothing like sitting down to the table and playing either in a club game with friends or at a tournament.