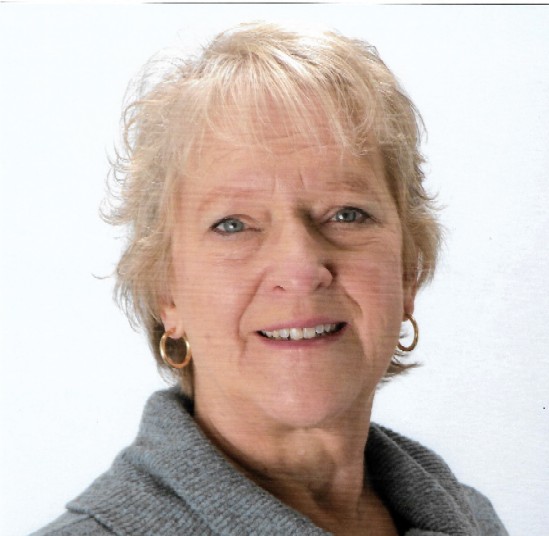 Pair Fare
News from Northwestern Illinois Unit 239
Editor: Linda Jacobson, Bartlett IL jacobsonericL@aol.com
---
Huntley winners: There were 195 people who won points at the spring sectional in Huntley. I hope you were one of them! Director Peter Wilke will be back for the Regional in Crystal Lake June 18th to 24th. See you there!
Unit 239 welcomes three new members:
Mary Gehlsen (Rockford,) Will Gehlsen (Rockford,) and Joan Hruska (Rockford.) Rockford has a fun and growing bridge group.
Congratulations to the many members who have achieved new ACBL levels:
Junior Master: Jim Oberweis (Sugar Grove,) Doug Shuman (St. Charles,) and Leeann Slack (Crystal Lake)
Club Master: Diane Hinderliter (Rochelle) and Mary Boyd (Freeport)
Regional Master: Emily Davis (Lake in the Hills)
NABC Master: Karen Ann Miller (Crystal Lake) and Van Stone (Geneva)
Life Master: Judy Bonardi (Arlington Heights,) Rudy Bruntyn (Huntley,) Nyla Jean Schroeder (Rockford,) and William Carpenter (Rockford)
Bronze Life Master: Judy Bonardi (Arlington Heights,) Nyla Jean Schroeder (Rockford,) Gregory Rozorski (Plano,) and Jerr Boschee (Geneva)
Gold Life Master: Gena Hartlieb (Rockford) and John Bacsa (Wisconsin)
---
William Carpenter is a Life Master!
Bill lived in many parts of the Midwest: Argo, IL; Rolla, MO; Golden, CO; West Lafayette, IN; Rockford; Detroit; Macomb; and back to Rockford. His two children, Lee and Cathy, live in McHenry.
Bill earned his final silver points in January at the Huntley Silver Sectional playing with Susan Hillberry, but he began playing bridge during college at Purdue University. He got serious about his game while playing at a club in Macomb, IL, and credits much of his learning and most of his points to his partnership with Karen McCrary. He is back in duplicate after a forty year break!
William Carpenter's advice to new players is remember to THINK, evaluate, THINK, THINK! And sometimes points don't count.
Gregory Rozorski celebrated his bridge successes in the December Pairfare when he became a Life Master. He is now a Bronze Life Master!

Judy Bonardi is a Life Master and Bronze Life Master!
My interest in bridge began at age 9 when my parents hosted a party to celebrate my Dad's brother and his wife achieving their Bridge Life Master. I bought a book on how to play bridge and imagined what it would be like to be one of the youngest Bridge Life Masters. Of course, that didn't happen. I was 26 when I began to play bridge and it was another seven years before I played duplicate. I joined the ACBL in 1979 and kept up my membership for ten years even though I only played for those first two years.
Life was busy, I was married, raising two sons, working part-time, studying Italian and pursuing my interest in cooking (something I still enjoy today). My interest in duplicate bridge was renewed when Kathy Preziosi and I started playing bridge together in non-sanctioned games. That inspired me to rejoin the ACBL in 2011 and fulfill a life-long dream of making Life Master. A new obstacle fell in my path, ACBL changed the requirements for Life Master! Here I was with my original 15 points (no red, no gold.) My husband, Ray, also my primary bridge partner, was now not well enough to travel too far to Regional tournaments. Thus, I played no more than an hour from home playing in Crystal Lake, Lake Geneva, Glenview sometimes with Ray, Kathy, John Kinst, Paul Kubala, Judy Freeman and Paul Prez. My bridge game improved as I learned from each of these players, all more experienced than myself. I thank you all for your patience and for helping me in my pursuit.
This year the ACBL grandfathered in those of us who had initially joined before 2010. To my surprise, I have now reached both Life and Bronze Master.The journey has been long and that actually turned out to be the best part because it enabled me to form great friendships, meet some fun people, share many laughs and enjoy great competition.
Jerr Boschee is a Bronze Life Master!
Jerr loves travel and has been many places. He spent two years in India in the Peace Corps, a year in Washington, D.C., a year in the San Francisco Bay area, Minneapolis for most of his life, nine years in Dallas just before moving to Geneva in 2014. He also worked in more than 20 countries teaching people how to start businesses that have a social purpose. He has a Master's Degree in Comparative Literature, specializing in ancient and modern drama. Jerr is the oldest of eight siblings. His brother Ken is also a Life Master, but he's the only other sibling who plays bridge; they play together in a couple tournaments each year. Jerr married Linda Ball in 1999 and has three daughters and four grandchildren.
As a teenager, Jerr "majored" in bridge during his freshman year in college (grades showed it), then tapered off but continued playing for about 18 years until life intervened. He started again in Dallas in 2011 where he took a series of lessons from Donna Compton. (Donna was the World Mixed Pairs Champion in 2010 and has frequently been the non-playing captain for U.S. teams in the world championships; she's also the person who famously caught the German coughers cheating at the 2013 worlds.) Jerr's "mentor," so to speak, was his partner Ray Olds. When they started playing together, Ray had 20 MPs and Jerr had two. They went to tournaments in numerous states, played together for four years, and learned a lot from each other.
Jerr needed to reach 500 MPs to become a Life Master because he didn't re-up with ACBL as a member until late 2010. He crept past the 500 level on his second-to-last game in Dallas before he moved to Geneva in 2014. These days, Jerr's usual partner is Ken Poulty, and Jerr feels his game is improving because of this partnership.
Jerr shared two interesting stories: (1) I finished second in the District 16 "0-5 MPs" Mini-McKinney race my first full year playing in Dallas by scoring about 100 MPs that year (2011); I later met the person who finished first; he was eight years old! (2) My parents played rubber bridge with another couple for 40 years (801 sessions) and kept a running score: My Dad and the other man's wife finished with 50.2% of the rubber bridge points (after the first 12 years and about 250 sessions, the two teams were dead even and wound up in the Minneapolis daily newspaper).
He shares these words of wisdom to other bridge players: (1) Have fun or it's not worth it; too much stress in the world as it is. (2) Trust your partner. (3) Stay focused on whatever hand you're playing rather than dithering about what went wrong on the last hand or the one you played last week.
Gena Hartlieb is a Gold Life Master.
In 1978, after 11 years of marriage and a career in social services, Marty and I had our only child, Becky, and I became a stay-at-home mom. We used to play rudimentary bridge with another couple, and in 1979 my friend gave me bridge lessons for my birthday. When I finished the class, my teacher would call me to fill in with players that were looking for a partner. Slowly but surely, I became "hooked on bridge." I started playing as often as I could.
Within a couple of years I was elected to the Unit 239 board of directors and given the responsibility of writing Pair Fare, a job I did for 18 years. Two years later, Brian Pacetti retired as President of Unit 239; and I was elected to succeed him. I was President for 16 years and can commiserate with Marilyn on all the responsibilities she has as our current president. She does a great job and deserves a lot of kudos for all her efforts on behalf of the Unit 239 members.
In 2001, my husband retired, and I quit playing except for an occasional special event. In 2009, my most frequent and long-time partner, Francis Buhler, retired and wanted to start playing regularly at the Bridge Center of Rockford. By this time my husband had decided he'd like to learn to play bridge also, so I gave him lessons for his birthday. Marty, my husband, loves the game and frequently plays more often than me. It has been a great experience for us sharing our mutual love for the game. Although we don't play together, we discuss the hands and, more importantly, have made many wonderful friendships with the players. Our club has become like an extended family. Think about it, who else do you spend 12-16 hours a week with socially if they are not a relative?
When I started playing bridge again in 2009, Bev Nelson, long-time bridge teacher and former owner of the McGregor Bridge Center in Ft. Myers FL, took me under her wing and said "girl, you need to ramp up your game." So with her help, I was able to improve my game. Thank you, Bev.
For over 30 years, Francis Buhler has been my most frequent partner. I still miss my Wednesday partner, the late Clarence Willging. Both Francis and Clarence were easy going, a good balance for my personality. At times, I realize I can be quit intense, as hard on myself as my partners, but both put up with me and loved me in spite of my demeanor.
Bridge is a large part of my life. But first and foremost is our daughter and her husband and our four grandchildren who live in Batavia. We also have a fairly large extended family that is very much a part of our lives. We love to entertain and do so frequently. Marty and I cook alongside each other. I am also active in Rockford Woman's Club and an Investment club. We love to travel and do so as much as possible. Maybe not as much as Alma Karas, but quite a bit! lol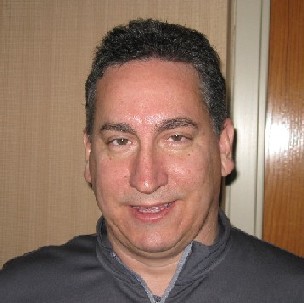 Congratulations to John Bacsa on his accomplishment of becoming a Gold Life Master. We wish you continued success in your new bridge unit, Greater Milwaukee Area.